Anchor
About Lotus Indian Kitchen review.
Find out what we thought of this contemporary Indian restaurant based at Mercia Marina
By Stuart Costen, Love Derby Editor
I'm a big fan of an Indian meal. The smells, flavours and service make it a special experience every time.
The staples of poppadoms to start, curry, rice and a naan has shaped preconceptions of what an Indian meal should consist of.
So it's interesting to find a restaurant that is challenging these traditions by offering something slightly different.
A finalist in the 2019 Derby Food & Drink Awards, Lotus Indian Kitchen is a relative newcomer to the food scene, opening at Mercia Marina in July 2018 it brings a fresh and relaxed approach to Indian dining with a stunning view over the marina, which not many restaurants can boast.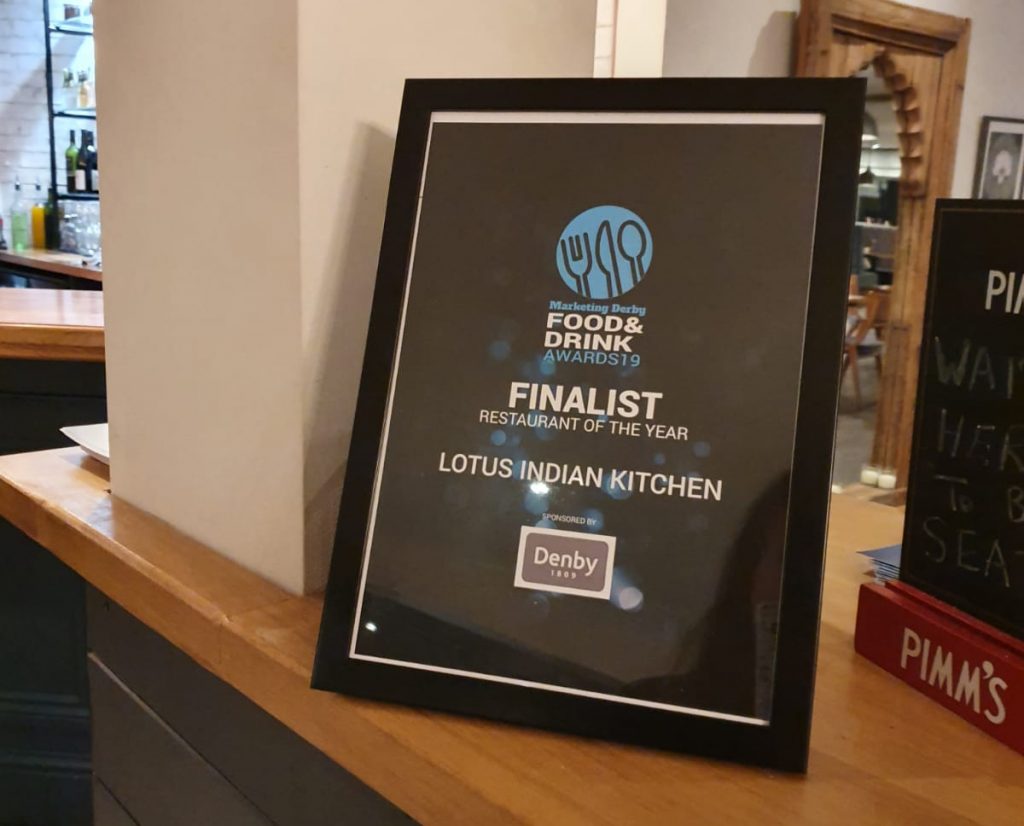 When entering the restaurant on a cold Wednesday evening the smell that hits you is incredible, the spices in the air made my mouth water instantly.
As the kind waiter showed us to our table we noticed a modern interior which features some beautiful antique artefacts and modern graphic art from India.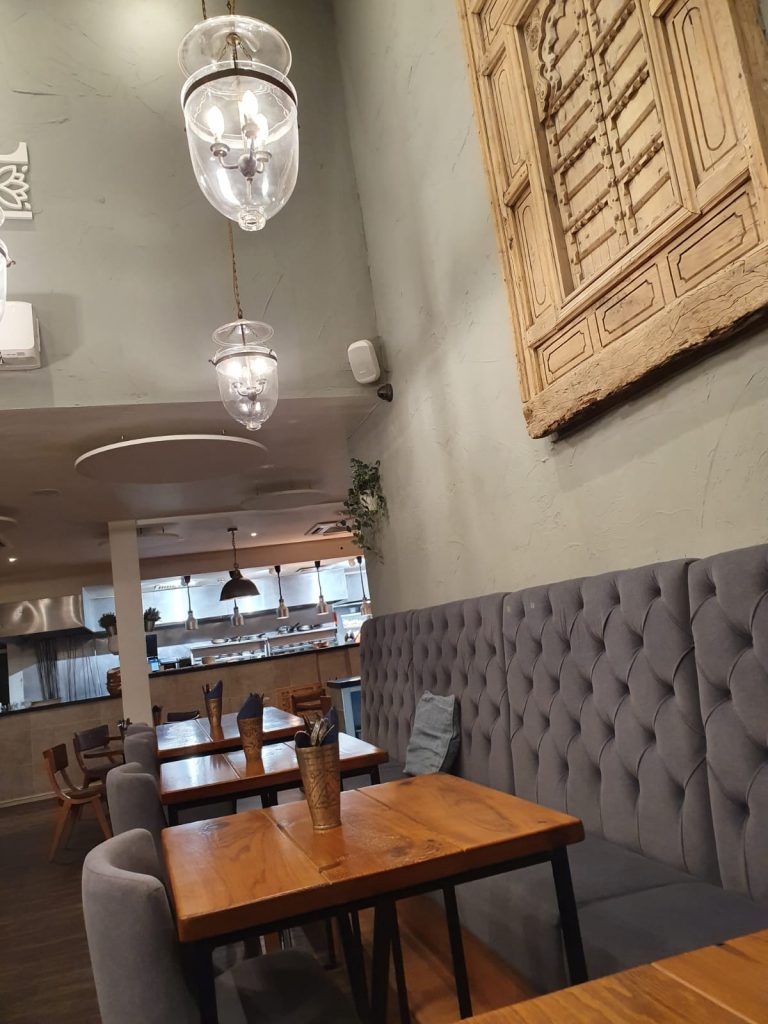 The menu is concise and is very much designed around sharing, the restaurant subscribes to more of a streetfood/tapas idea than a set meal with courses which separates it from its traditional counterparts.
We realised that picking what we wanted was not going to be so easy. I have my staples which I will order 9 times out of ten if given the chance, but Lotus Indian Kitchen encourages you to do it differently.
So it was helpful the waiter talked us through the large selection of sharing plates, telling us his personal favourites which would come to heavily influence our choice.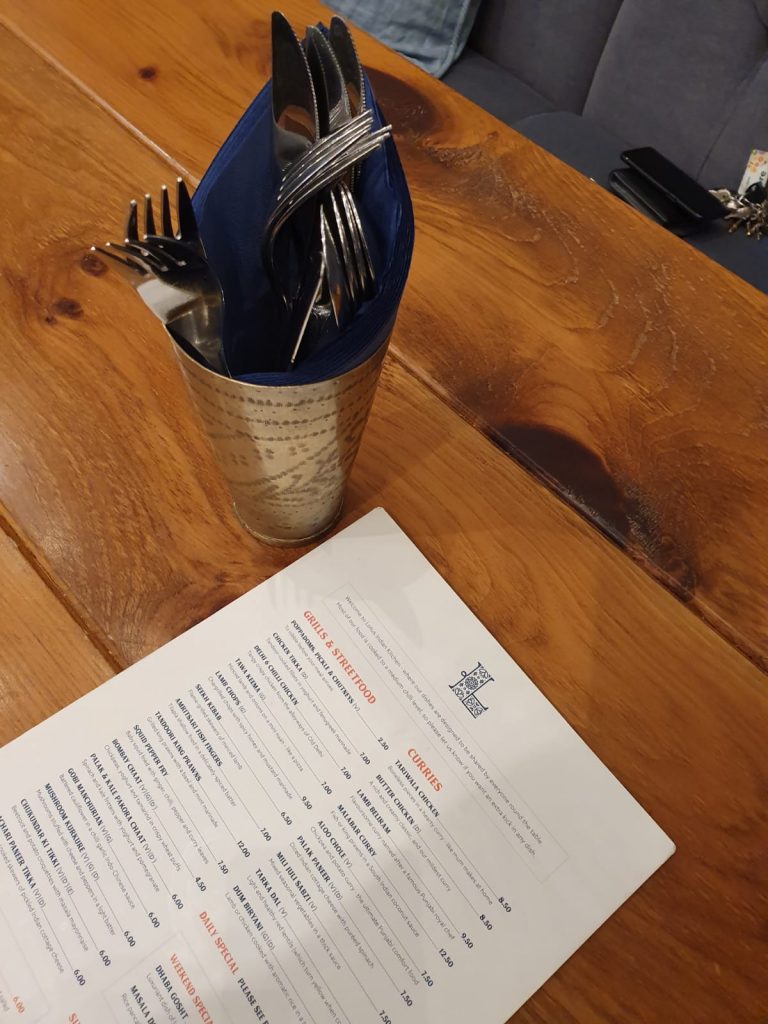 However, we struggled to break from tradition and ordered the poppadoms to start which came with the usual assortment of pickle and chutneys. The poppadoms were crunchy and the mango chutney was soft and sweet.
For our mains we got into the swing of things and ordered a selection of a plates and a curry.
The curry of choice was the Tariwala Chicken, a creamy, beautifully flavoured, dream of a curry. I didn't want it to end, and is probably one of the nicest curries I've ever eaten. Mopped up with the garlic and cheese naan added to its wow-factor.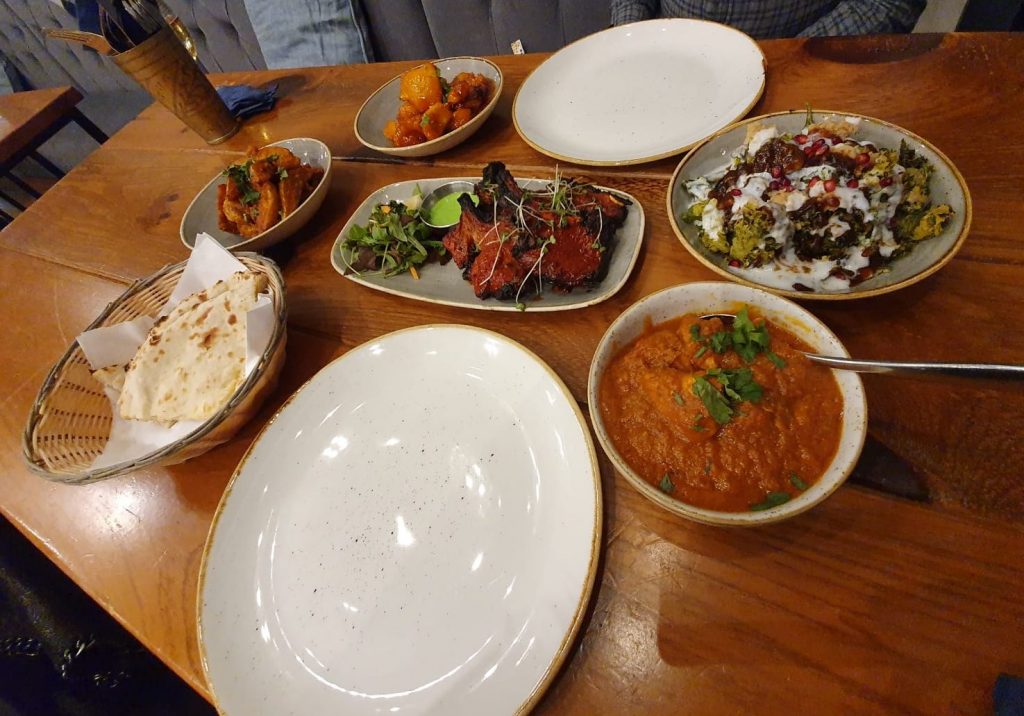 The Delhi 6 Chilli Chicken was a big bowl of sticky chicken which was sweet and subtle and the Lamb Chops were so tasty and succulent it made them number two on our favourite list from our selection tonight.
We also ordered some Masala Potato Wedges which were a nice compliment to our other dishes and the Palak & Kale Pakora Chaat was a mix of crunchy kale and some amazing chutney which made it a weird and wonderful dish.
For pudding we were treated to a Chocolate Chai Brownie and Eastern Mess. The brownie was warm and the chai was a nice flavour and not too overpowering. The Eastern Mess was light and creamy, and the mango added some nice depth to the flavour. It was a real treat to find the chewy meringue mixed in.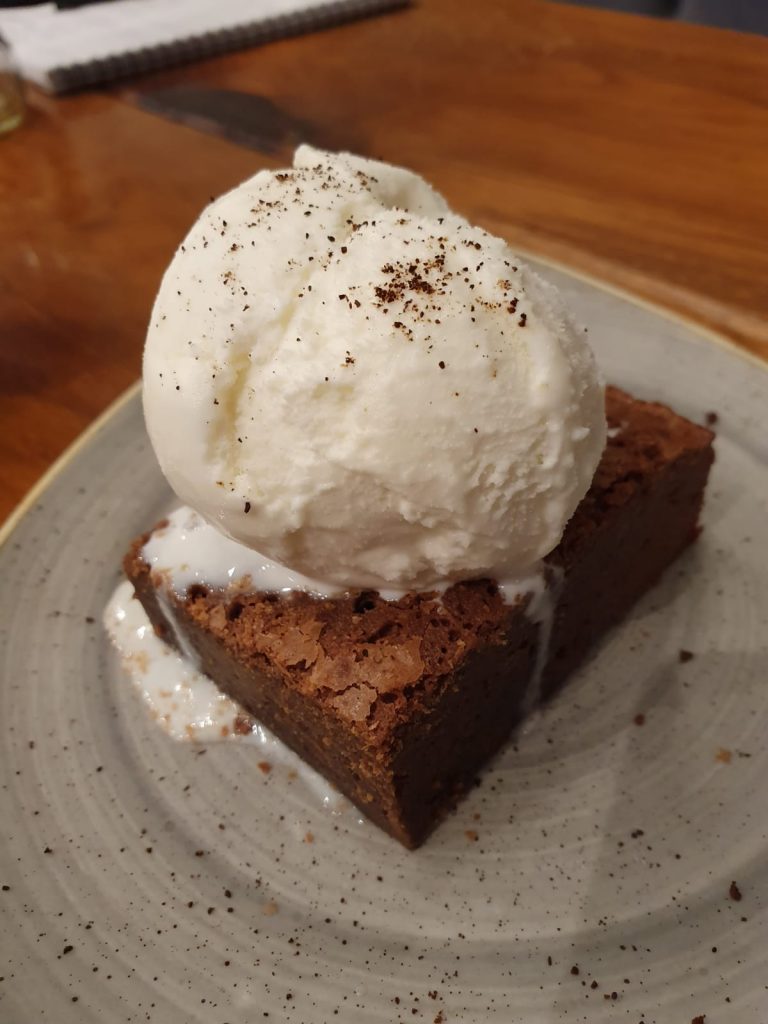 We really enjoyed some amazing food, and the restaurant itself is also something worth noting as the contemporary and relaxing environment makes for a pleasant evening with friends and family.
If you looking for something a bit different and very tasty then the Lotus Indian Kitchen is certainly one to try, and with the beautiful Mercia Marina on its doorstep, it's definitely worth the trip.
Find Lotus Indian Kitchen's Menu here.
Want a page like this?
Become a Love Derby Partner and take advantage of our 300,000 page views per year and over 30,000 followers on social media.
Join Us
Write a review.
To help your fellow visitors, add a review of Lotus Indian Kitchen review.
Write a review
More Reviews
Don't let the fun stop here. Find more fun things to do and food & drink in Derby.
See Reviews
Join the What's on in Derby mailing list
For exciting weekly what's on and Derby news.