derbion to host the first ever river studios
Derbion to host the first ever river studios.
Derbion has today announced it will be the first shopping destination worldwide to welcome River Studios, a brand-new store concept from River Island, as it expands its retail offering and evolves its shopping experience.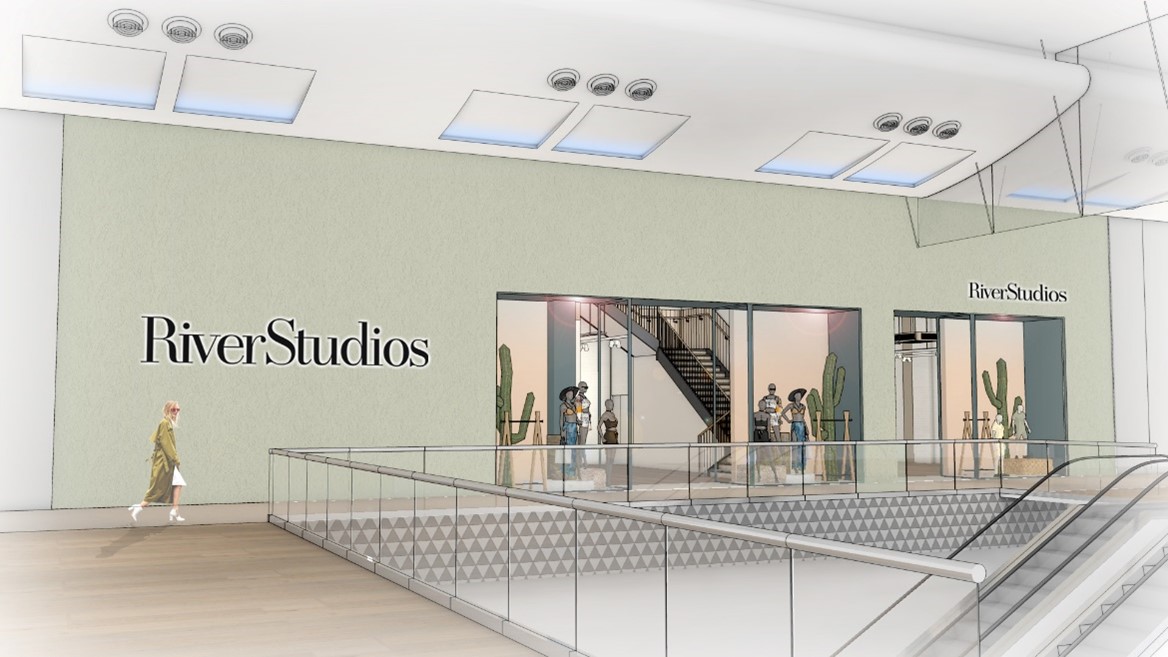 Anchor
Earlier this year, Derbion announced that River Island is set to relocate and upsize its footprint by 3,000 sq ft in-centre. Today (Thursday 18 August), the East Midlands premier shopping and leisure destination has revealed that River Island, one of the high-street's most iconic names in fashion and retail, will debut its exciting new retail concept: River Studios in Derbion, which will open its doors on Friday 26 August.
Visitors can expect the new concept store to deliver a fresh take on River Island's identity, presenting the all-new River Studios brand mark combined with an elevated visual approach. The River Studios store will also feature a uniquely curated collection from exclusive in-house brands, including RI London, In Other Words, Unplanned and Chelsea Girl.
Adam Tamsett, centre director of Derbion, commented:
"We're incredibly proud to be the first worldwide destination to become home to River Studios. The stylish space will be the first standalone store to showcase a brand-new look and feel, which will complement our strong fashion offer perfectly."
Will Kernan, CEO of River Island, said:
"This is an exciting step for River Island as a business, and marks the next stage of our continuing journey to elevate the River Island experience for our customers. Retail is at its best when it is evolving and adapting to best suit the needs of shoppers, and we are no different. River Studios delivers a modern, seamless experience fit for the high street of today."
The announcement follows a string of successful openings at Derbion, including FLANNELS and Jack Wills, with a 120,000 sq ft Frasers set to open later this year. River Studios will open at Derbion on Friday 26 August.
For more information, visit www.derbion.com.
Want a page like this?
Become a Love Derby Partner and take advantage of our 300,000 page views per year and over 30,000 followers on social media.
Join Us
Derbion
Derbion offers a very attractive and high-quality environment, home to over 150 brands, including Next, Zara, H&M, M&S, Hobbs, Hugo Boss, Whistles and Lush.
Learn more
Join the What's on in Derby mailing list
For exciting weekly what's on and Derby news.