the entertainer launches search for christmas toy testers in derby
The Entertainer Launches Search For Christmas Toy Testers In Derby.
The Entertainer has launched a search for two lucky children from Derby, who have the chance to win every child's dream job – testing toys for Santa.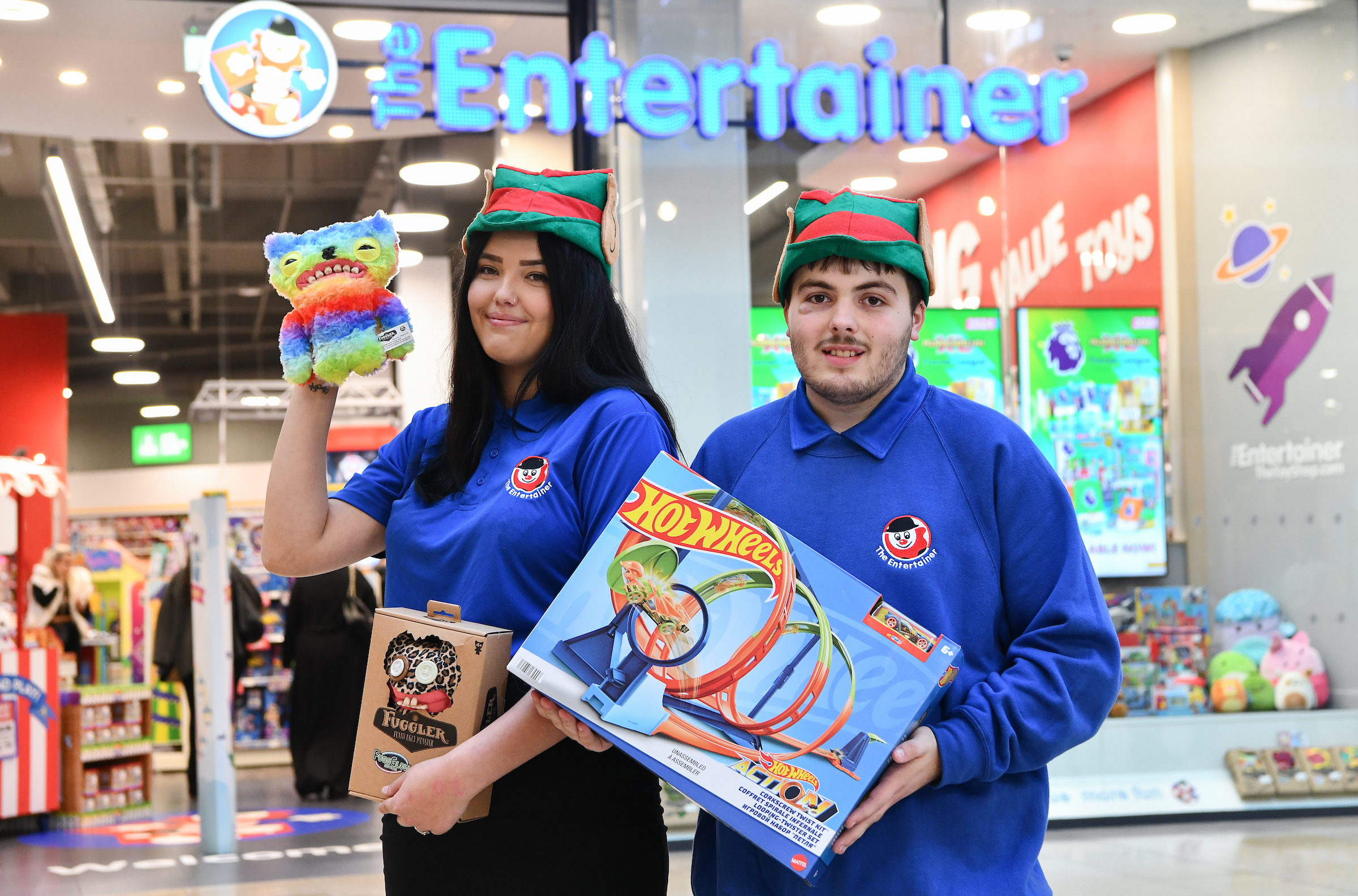 Anchor
The UK's leading and best-loved toy retailer is looking to recruit two little elves in Derby, who will win the once-in-a-lifetime opportunity to get hands-on and play with up to 10 of this year's most sought-after toys during an out-of-hours, exclusive in-store experience, at the toyshop's Derbion store on the morning of Saturday 9 December.
After testing a selection of this year's most-wanted Christmas toys, the winners will be tasked with completing a festive form to provide their expert opinion on each product for Santa, before he delivers thousands of the toys to children across the world on Christmas Eve. The Entertainer's elves will then hand deliver the valuable feedback to the North Pole, and as a thank you for their expertise, Father Christmas will send a reply to each toy tester.
As well as winning the opportunity to become Santa's toy tester, the lucky children will also receive a £50 gift card to spend in-store or online at www.thetoyshop.com and a jam-packed festive goodie bag, which will feature a variety of toys that are set to be at the top of every child's wish list this Christmas.
Vikky Congiu, manager at The Entertainer's Derbion store, commented: "Christmas truly is the most wonderful time of the year, so we're thrilled to launch this incredible opportunity for two children from Derby to become Santa's very own trusted toy testers.
"At The Entertainer, we're committed to spreading festive cheer and creating special memories, and what's more special than helping Father Christmas choose the perfect toys for children worldwide? We're really looking forward to seeing the joy and excitement on the faces of the chosen toy testers as they take on this remarkable role."
Families across Derby have until Monday, 27 November, to nominate a young person aged 4 – 10 years old who have a passion for all things toys.
For further information and to submit a nomination for the role of The Entertainer's 'toy testers' for Derby, please visit www.thetoyshop.com/toy-tester-prize-draw. Entries close on Monday, 27 November.
Want a page like this?
Become a Love Derby Partner and take advantage of our 300,000 page views per year and over 30,000 followers on social media.
Join Us
Derbion
Derbion offers a very attractive and high-quality environment, home to over 150 brands, including Next, Zara, H&M, M&S, Hobbs, Hugo Boss, Whistles and Lush.
Learn more
Join the What's on in Derby mailing list
For exciting weekly what's on and Derby news.