zizzi s intu
Zizzi's intu.
West Mall, Intu Shopping centre, Derby DE1 2PL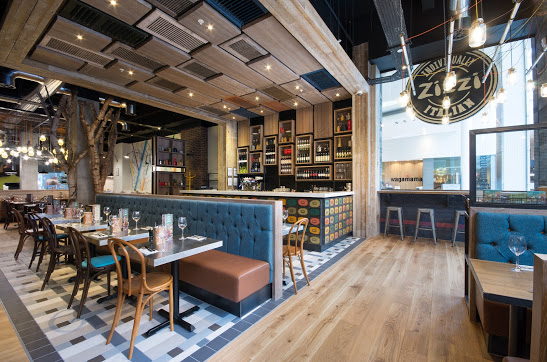 Anchor
About Zizzi's intu.
This is the perfect location for a much needed break after a shopping spree in Intu Derby or for a meal before catching the latest movie.
Zizzi's Italian restaurant serves tasty Italian dishes from pizza, pasta and risotto to salads and indulgent desserts – all in a uniquely designed restaurant. There is an extensive vegetarian, vegan and non-gluten menu offering as well as the Bambini kids menu.
We're open Monday – Sunday for lunch and dinner whether you're looking for a quick bite or leisurely meal.
2 course lunch set menu for £10.95 available Monday – Friday and full of all your Zizzi favourites.
Want a page like this?
Become a Love Derby Partner and take advantage of our 300,000 page views per year and over 30,000 followers on social media.
Join Us
Petty and not child friendly
Paying for a large and expensive meal, we have a 2 year old with a lot of dietary issues. Ordered the child's meal and Louie actually loved and ate the focaccia bread (rate he eats anything). The pieces are tiny and cost pence. Asked for another piece and told "no, we don't do that, you can't have anymore". That was before taking his crayons to give to another child.
Sarah Spencer
More Restaurants in Derby
Don't let the fun stop here. Find more fun things to do and food & drink in Derby.
See Restaurants in Derby
Join the What's on in Derby mailing list
For exciting weekly what's on and Derby news.