the craft village markeaton park
The Craft Village, Markeaton Park.
The Craft Village, Markeaton Park, Derby, UK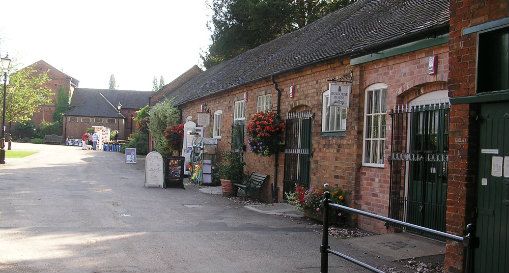 Anchor
About The Craft Village, Markeaton Park.
Quaint little craft village in the heart of Markeaton Park
Paint a Pot at Markeaton Craft Village
Website: www.paintapotderby.com
A fun and relaxing place for people of all ages to come and create something unique. Paint a Pot allows you to choose an item from their large selection to decorate and take home. Take a look at their website for details on opening times and prices.
Studio in the Park
Telephone: 07920 515254
Website: www.studiointhepark.co.uk
A gift shop for outdoor toys, painted furniture and more. Also on offer are children's craft parties for various ages. Open Wednesday to Saturday, 11am to 4pm and every day during the summer holidays.
Lilac Joinery
Telephone: 01332 203596
Produces garden furniture, play houses and children's furniture. Come and have a look at what's on offer!
Open every day from 10am to 4pm.
Matthew Morris Furniture
Telephone: 01332 298460
Website: www.bespokekitchensderbyshire.com
Watch Matthew create his beautiful hardwood furniture and see pictures of his work. He specialises in architectural joinery.
Jumping Clay
Telephone: 01332460079
Website: www.jumpingclay.co.uk
Jumping Clay session: aligned with all our other clubs in local schools. Teaching model making using basic shapes and colour blending – mess free. Or choose Billy's Art Studio art classes for children: combination of teaching step by step and supporting children with completing their chosen art work for school or fun.
Cocoa Tabby
Telephone: 07473 160019
Website: www.cocoatabby.co.uk
Specialist in handmade chocolate, all their range is made on site using premium Belgian chocolate from sustainably sourced cocoa.
Original Monkey
Tel: 01332 970476
Email: [email protected]
An innovative design and create company providing personalised gifts and a laser cutting service for a variety of projects.
Information taken from inDerby.
Want a page like this?
Become a Love Derby Partner and take advantage of our 300,000 page views per year and over 30,000 followers on social media.
Join Us
Write a review.
To help your fellow visitors, add a review of The Craft Village, Markeaton Park.
Write a review
More Things to do in Derby
Don't let the fun stop here. Find more fun things to do and food & drink in Derby.
See Things to do in Derby
Join the What's on in Derby mailing list
For exciting weekly what's on and Derby news.