ross ainslie ali hutton trio with owen sinclair
Ross Ainslie & Ali Hutton Trio (With Owen Sinclair).
BELPER MEADOWS CRICKET CLUB, Bridge Street, Belper, UK
Sun 15th October 2023
7:30 PM till 10:30 PM
£20.00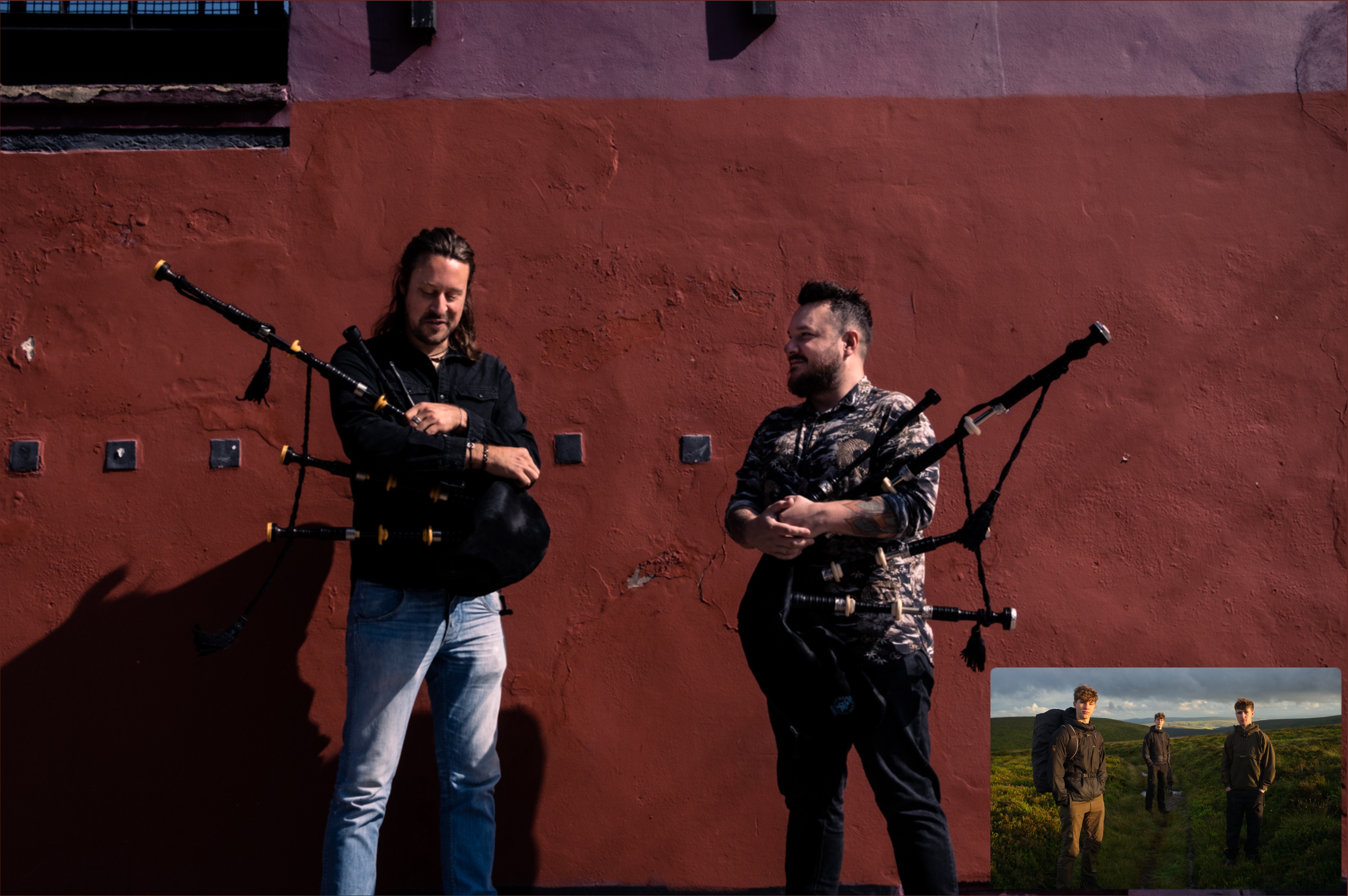 Location
Belper Meadows CC, BELPER MEADOWS CRICKET CLUB, Bridge Street, Belper, UK
Opening times
Sun 15th October 2023
7:30 PM till 10:30 PM
Tickets & Information
£20.00
Anchor
Black Dog Radio Presents.......Folk At The Meadows
Ross and Ali have a long history of mutual musical roots, both being founding members of the award-winning powerhouse Treacherous Orchestra. The duo also started their musical careers with the Vale of Atholl Pipe Band at a very young age and are both protégées of the late great Gordon Duncan, whose influence is evident throughout their musical collaborations – arguably some of which have now surpassed that which even he could have seen in them. Gordon instilled a great passion in them for playing pipes with other instruments and they have gone on to play in many leading Scottish bands including Old Blind Dogs, Salsa Celtica, Dougie Maclean, Shooglenifty and Capercaillie.
Ross and Ali's live performances deliver music with an energy and passion that can only come with a shared and rich musical history – the music they create is both exciting and beguiling with an undeniable synergy that can only be forged from a lifetime of friendship.
Ross Ainslie is one of Scotland's finest traditional musicians and composers, playing pipes, whistles and cittern. He is renowned for his highly acclaimed solo material, and as a skilled performer and prolific collaborator.
Ali Hutton is a hugely successful multi-instrumentalist and Producer on the Scottish music scene, having performed and worked alongside some of the most respected musicians and bands on the scene today.
Following on from the success of their debut album 'Symbiosis', Ross Ainslie and Ali Hutton released their second album 'Symbiosis II' in spring 2018 to huge critical acclaim. They completed the Symbiosis trilogy during lockdown along with highly acclaimed musician and regular collaborator, Jenn Butterworth. They are winners of the best duo category at the BBC Radio 2 Folk Awards in 2017 and were nominated for the same award in 2018.
The trio is completed by multi-instrumentalist and singer, Owen Sinclair. Owen has made his mark as an international performer and teacher, performing regularly with Tannara, Westward the Light and Inyal.
'Skilful acoustic instrumental playing is elaborated and developed into bold, funky, adventurous arrangements that sometimes transform into full on Folk Rock, like Treacherous Orchestra on Acid.' fRoots
'Ross Ainslie and Ali Hutton have once again proven themselves to be not only masters of Scottish traditional music but at the very forefront of the movement that continues to breathe new life
into the music, inspiring the next generation. Symbiosis II is truly hypnotic.' Folk Radio
https://www.facebook.com/rossandali
https://twitter.com/rossandali
https://www.instagram.com/rossandalimusic
https://rossandali.bandcamp.com/
Trig are a trio of young musicians specialising in traditional and contemporary Scottish and Irish tunes as well as their own compositions inspired by the rural area in which they grew up and the Celtic tradition. Their melodies are performed on wooden flute, whistles, Highland pipes (Angus Wilson), and button accordion (George Glyn-Jones) with accompaniment from bodhrán, djembe (George), cittern, guitar, and mandolin (Forbes Wilson).
Want a page like this?
Become a Love Derby Partner and take advantage of our 300,000 page views per year and over 30,000 followers on social media.
Join Us
Ross Ainslie & Ali Hutton Trio (With Owen Sinclair).
Belper Meadows CC, BELPER MEADOWS CRICKET CLUB, Bridge Street, Belper, UK
Join the What's on in Derby mailing list
For exciting weekly what's on and Derby news.