a good neet aht
A Good Neet Aht.
Derby Theatre, Theatre Walk, Derby DE1 2NF, UK
Sat 7th October 2023
From £15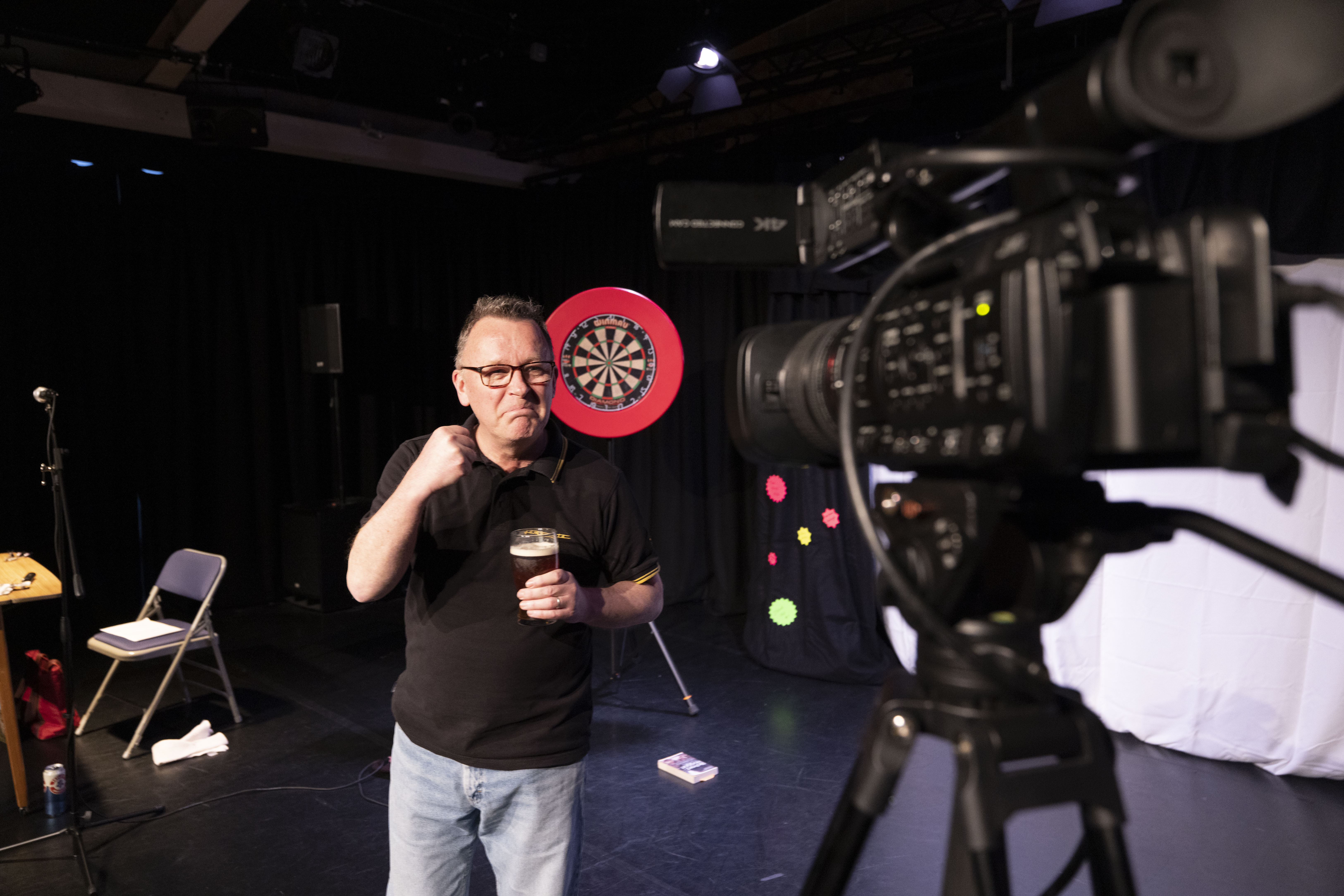 Location
Derby Theatre, Theatre Walk, Derby DE1 2NF, UK
Opening times
Sat 7th October 2023
Tickets & Information
From £15
Anchor
Using popular performance forms 'A Good Neet Aht' explores class, identity and belonging.
It's about the places that make us and the places we make. It's about growing up and moving away. It's about where we've been and where we are now. It's about belonging and not belonging. It's about not fitting in and finding a place to fit in. It's about here. It's about there. It's about me and it's about you.
Join Phil in his journey as he recreates beer ads we have loved, the 1968 Rugby League Challenge Cup final, under-16s disco night at the Mecca ballroom, Wakefield, and his mum and dad's silver-wedding party. This show is about the places we grow up in and the traces they may or may not leave; finding, losing and re-discovering roots.
It's a kaleidoscope of experiences travelling through time and place with its feet placed firmly in the pit village of Phil's youth. It's at turns comic, reflective, celebratory and occasionally abrasive but always heartfelt.
Want a page like this?
Become a Love Derby Partner and take advantage of our 300,000 page views per year and over 30,000 followers on social media.
Join Us
Join the What's on in Derby mailing list
For exciting weekly what's on and Derby news.