an evening and a little bit of a morning with mark steel
An Evening and a Little Bit of a Morning with Mark Steel.
Derby Theatre, Theatre Walk, Derby DE1 2NF, UK
Sat 4th February 2023
From £18.50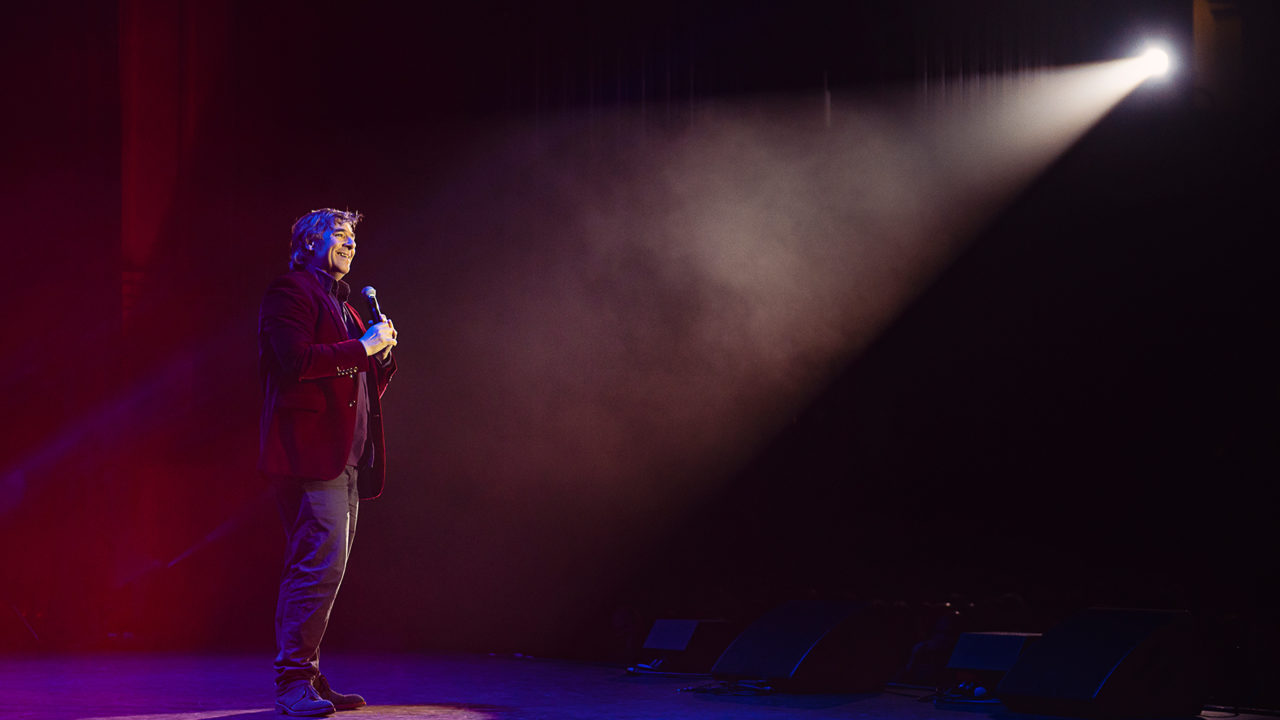 Location
Derby Theatre, Theatre Walk, Derby DE1 2NF, UK
Opening times
Sat 4th February 2023
Tickets & Information
From £18.50
Anchor
There is so much to yell about. There's the modern world in which you spend so long trying to work out iTunes, that it's easier to form a band and learn the songs.
But there's also so much to be delighted with. Like the fact that everyone in Northampton knows the sign that says 'Family Planning Advice – Use Rear Entrance'.
This is stand-up, so whatever has happened in the room, in the town or in the world that day, will almost certainly be in the show. So, I'll try to keep it to a decent length, but it could so easily end up as an evening and part of the next day.
The critically acclaimed Mark Steel's in Town was voted the 6th best radio comedy ever and Mark is a regular on the BBC's Have I Got News For You, QI and BBCR4's News Quiz. He has been named newspaper columnist of the year and is author of the award-winning audiobook Who Do I Think I Am.
Want a page like this?
Become a Love Derby Partner and take advantage of our 300,000 page views per year and over 30,000 followers on social media.
Join Us
Join the What's on in Derby mailing list
For exciting weekly what's on and Derby news.