turtle bay
Turtle Bay.
Turtle Bay, Wardwick, Derby, United Kingdom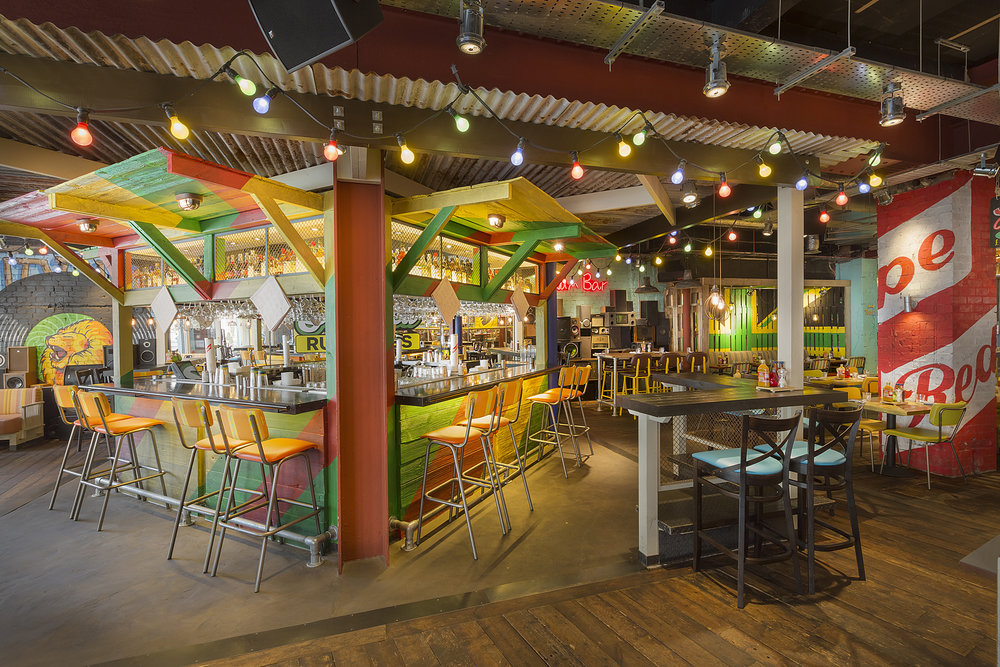 Anchor
About Turtle Bay.
In the heart of Wardwick area is Turtle Bay, one of Derby's newest chain restaurants. It has created quite a buzz with staff reportedly mastering the limbo during interviews.
The Caribbean themed restaurant is housed in the old job centre, but gone are any remnants of magnolia and in its place is a contemporary industrial setting with a nod to the Caribbean's legendary music scene, with vinyl records hanging from the ceiling and stacks of vintage radios adorning one of the colourful walls.
At the heart of the restaurant is the 'beach bar' in traditional red, yellow and green, serving an array of cocktails; such as the unique tasting 'ting-well'.
At the back is the fiery grail of the kitchen, dishing out new favourites, such as roti and plantains to suit the most adventurous of palettes. And if you like food with a bit of a 'kick' then the jerk chicken, ribs and salmon is certainly worth a try, just make sure you have a glass of something refreshing to hand!
If you thought that Caribbean restaurants were all fake plastic palm trees Turtle Bay will make you 'tink' again.
Want a page like this?
Become a Love Derby Partner and take advantage of our 300,000 page views per year and over 30,000 followers on social media.
Join Us
More Restaurants in Derby
Don't let the fun stop here. Find more fun things to do and food & drink in Derby.
See Restaurants in Derby
Join the What's on in Derby mailing list
For exciting weekly what's on and Derby news.