eating out in sadler gate
Eating out in Sadler Gate.
There's plenty to choose from on one of Derby's most bustling streets.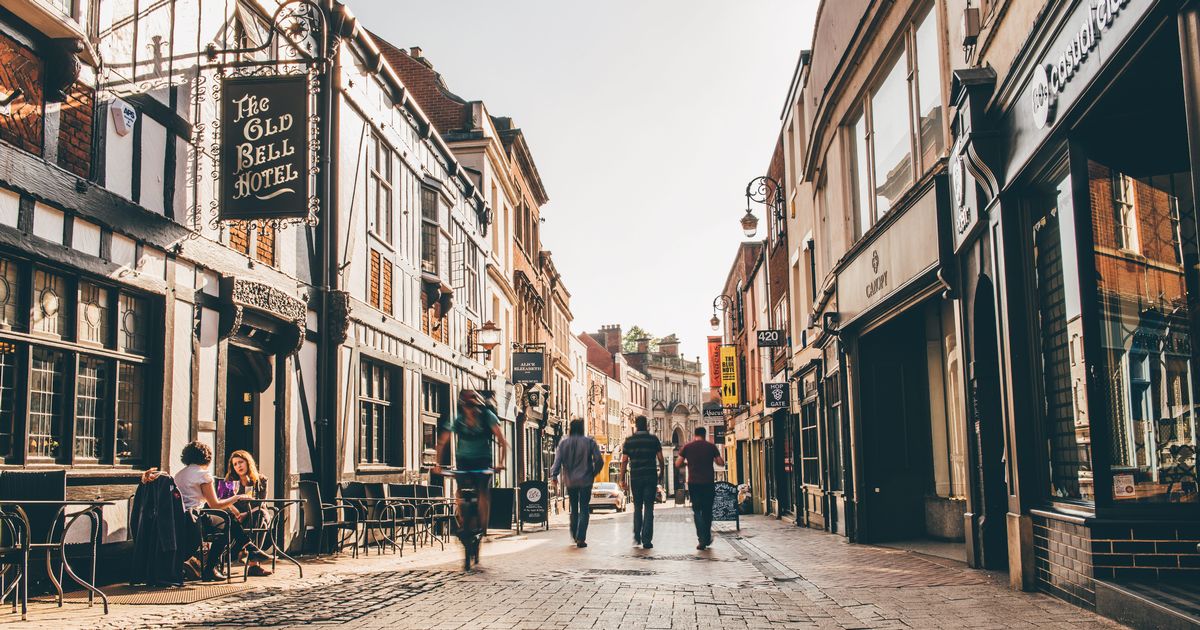 Anchor
About Eating out in Sadler Gate.
There's plenty to choose from on one of Derby's most bustling streets.
Nestled in the heart of Derby's thriving Cathedral Quarter, is street Sadler Gate. Steeped in history there are, i'm sure, plenty of stories to tell about one of Derby's most iconic thoroughfares.
Along the winding street you will immediately notice the Tudor styled frontage of The Old Bell Hotel. Derby's largest and last surviving coaching inn has played a huge role in city's past. The grade II listed building was constructed in 1650 and was considered one of the most prestigious coaching inns outside of London. Since its recent renovation it now houses three bars, a steakhouse and a wedding venue. Certainly worth a visit on a night out, or a Sunday Lunch.
Walk a little further along and you'll see the bright neon sign of BUNK Derby. If chicken and cocktails are your thing then BUNK certainly is. Walk down the long colourfully clad corridor to a leafy neon underworld where you can sip on some beautiful cocktails and munch your way through some seriously tasty wings. Look out for their 2 for 1 on all wings offer.
If you're after a relaxed vibe then Blacksmith Lounge is worth a couple of hours of your time. Blessed with a large glass frontage, you can take a seat with a wine or cocktail and watch the world go by.
Cafe lovers have two great venues to choose from in The Kitchen, an independent family run farmhouse chic cafe/bar, serving sandwiches, home-cooked meals and pizza oven cooked pizzas; and Milk & Honey a deli-come-cafe with rustic breads, pies, cheese and coffee.
Want a page like this?
Become a Love Derby Partner and take advantage of our 300,000 page views per year and over 30,000 followers on social media.
Join Us
Write a review.
To help your fellow visitors, add a review of Eating out in Sadler Gate.
Write a review
More Restaurants in Derby
Don't let the fun stop here. Find more fun things to do and food & drink in Derby.
See Restaurants in Derby
Join the What's on in Derby mailing list
For exciting weekly what's on and Derby news.