cosy club derby review
Cosy Club Derby review.
We took our first steps inside this newly renovated space.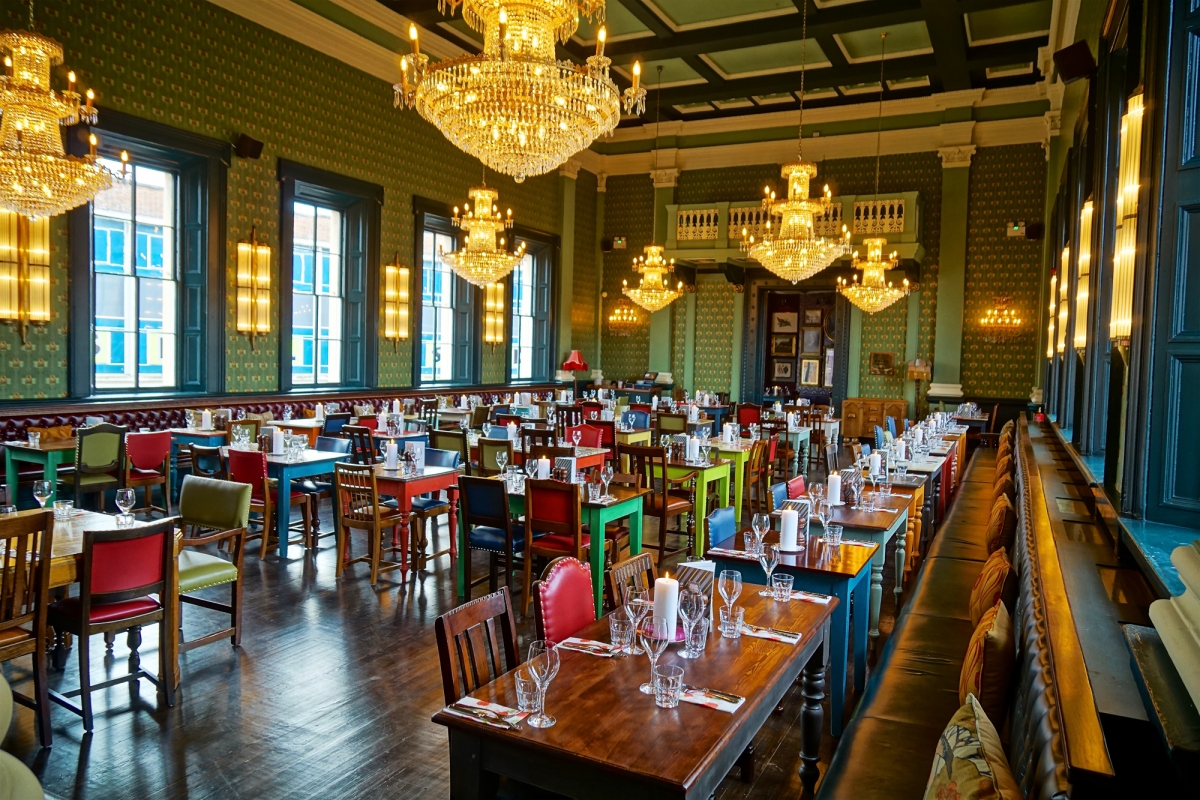 Anchor
This part of Derby's Royal Hotel had be disused for quite some time, and with its clubbing days well and truly behind it, it was well overdue some much needed attention.
With a large space to try and fill could the Cosy Club match the expectation it had set with the other Cosy Clubs around the country?
The short answer is…yes.
As you walk in through the large glass doors and reach the top of stairs you are already noticing the eclectic, eccentric decor. There are over sized chandeliers hanging from the ceiling, low tables with outdoor chairs, oil paintings hanging from the walls and a large bar featuring a great selection of drinks and liqueurs. Walking round the bar you are presented with a long wide corridor with more casual seating areas, and a quite nicely placed second bar.
It is at the end of this wide corridor where the most impressive spectacle of the Cosy Club can be found. The old club room has been transformed into a large dining hall, again with over-sized chandeliers, beautiful vintage wallpaper and massive windows bathing the room in light; a perfect place to have an evening meal or Sunday roast.
The staff on the night were helpful and polite making it a real pleasure to be there. The food and drinks were served with a smile, mixed in with the cosy decor you felt like this could be home.
Tapas was the chosen food of the night and was brought out on some lovely wooden paddles in cute bowls. However, this is only a small selection of the broad menu which contains a large selection of brunch, burgers and mains.
The Cosy Club Derby gets a thumbs up from me.
Yes, you may have already guessed it but I will certainly be returning!
Will you be visiting the Cosy Club?
Want a page like this?
Become a Love Derby Partner and take advantage of our 300,000 page views per year and over 30,000 followers on social media.
Join Us
More Reviews
Don't let the fun stop here. Find more fun things to do and food & drink in Derby.
See Reviews
Join the What's on in Derby mailing list
For exciting weekly what's on and Derby news.