Anchor
About The Peacock Lounge review.
Find out what we thought of this modern, intimate out-of-town bar space.
We were lucky enough to be invited to try out the new bar The Peacock Lounge, on Allestree's Park Farm.
Park Farm is undergoing a transition period with some of the usual faces of your typical shopping centres moving out to be replaced with food & drink style outlets, such as the Pothole, a small microbrewery that has been in the centre for a few years.
The Peacock Lounge is a stylish modern bar space with a striking dark interior.
At the back of the room is the bar area with black tiles and wooden counter top serving cocktails, hot drinks and a good selection of locally brewed ales and ciders.
At the front of the bar is small pergola area which is a great space for small events that can be booked (there was a baby shower on when we were there!), or just people watching out the giant window.
We tried the beautifully sounding Old English Platter consisting of..deep breath…a sausage roll, pork pie, scotch egg, pickled onion, crisps, chunky cheddar cheese, a nice selection of bread, chutney, apple, grapes, crackers and celery.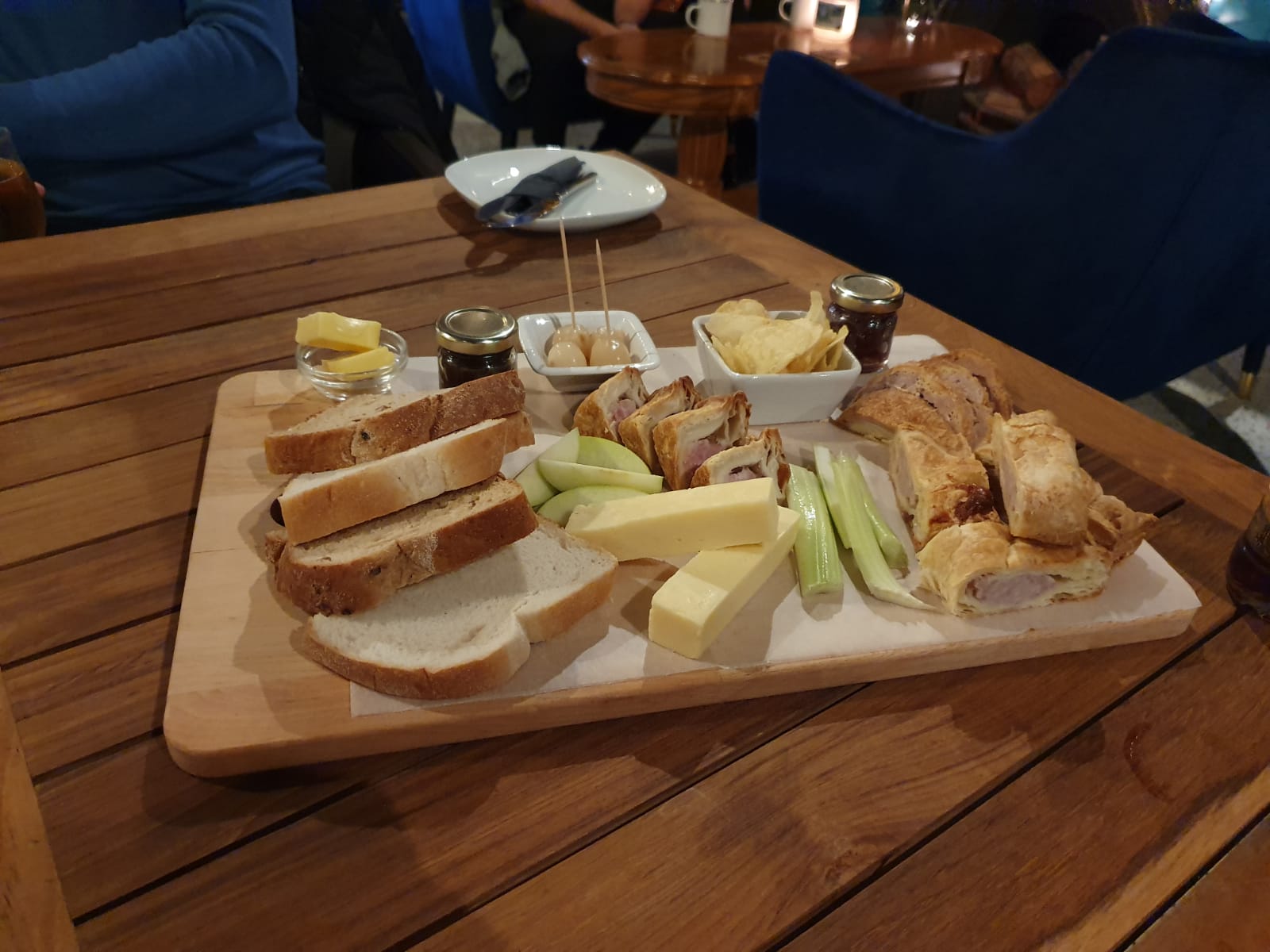 When it comes to eating I'm very much of a mixer, I love the different flavours that can be derived from mixing certain foods together, and I think this is why a plough-mans like platter works so well.
The cheese and chutney on a bit of soft warm bread is about as heavenly as it is simple.
Sausage rolls are slowly working their way up to being one of my favourite food stuffs, and the one from the Peacock did not disappoint; deep-filled meat and a crunchy yet soft pastry left me wanting more.
Please check out its menu for a full line-up of what's on offer here.
It's also worth mentioning that there was live music as we were enjoying our meal.
The Peacock Lounge is only five minutes from Derby, and with free parking to boot, you'll not be disappointed with this little gem that you just wouldn't find in the city.
Want a page like this?
Become a Love Derby Partner and take advantage of our 300,000 page views per year and over 30,000 followers on social media.
Join Us
Write a review.
To help your fellow visitors, add a review of The Peacock Lounge review.
Write a review
The Peacock Lounge review.
Unit 10, Park Farm Centre, Park Farm Dr, Derby DE22 2QN, UK
More Reviews
Don't let the fun stop here. Find more fun things to do and food & drink in Derby.
See Reviews
Join the What's on in Derby mailing list
For exciting weekly what's on and Derby news.