derby museum
Derby Museum.
The Strand, Derby DE1 1BS, United Kingdom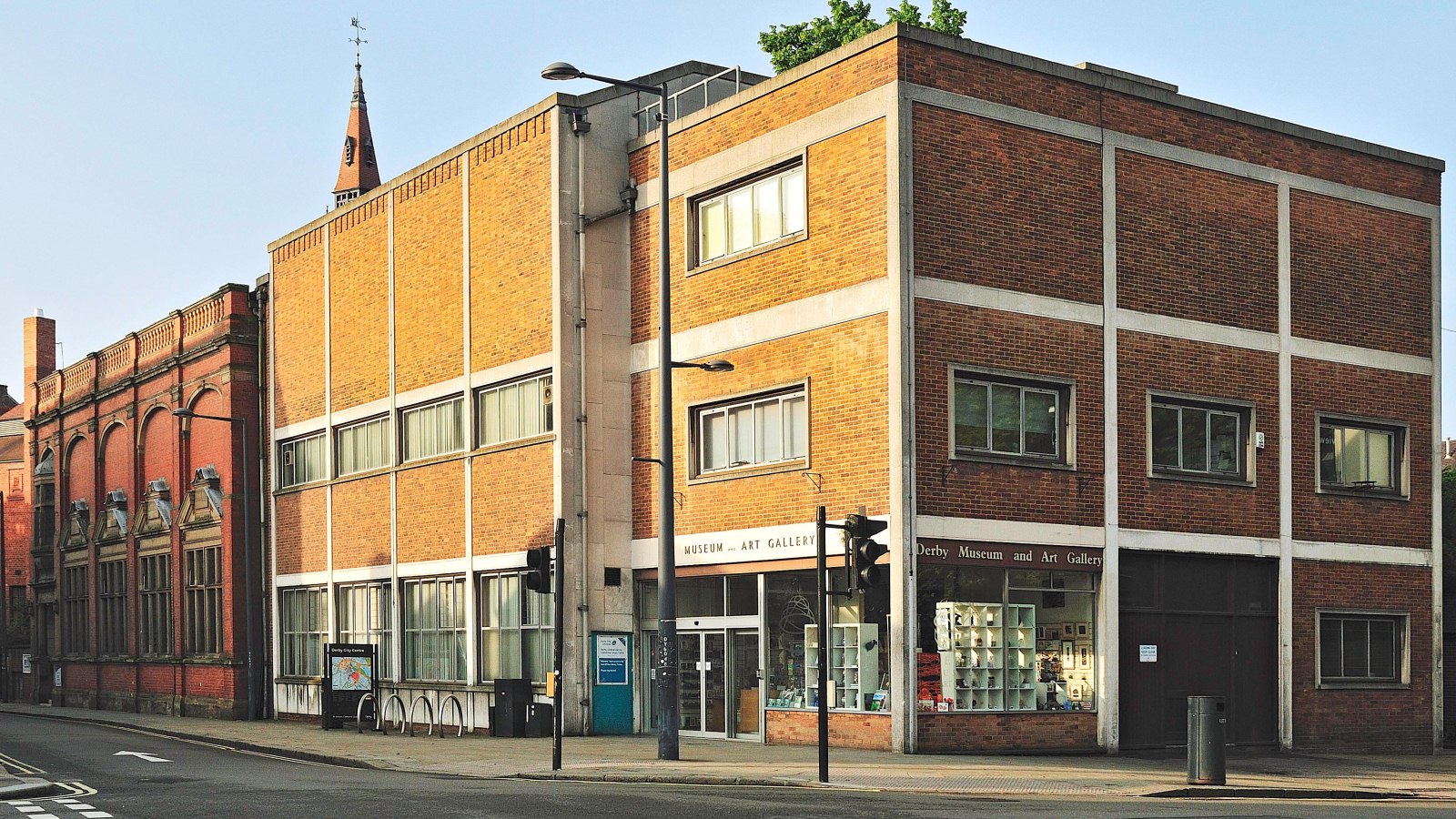 Anchor
About Derby Museum.
In the heart of the city, Derby's Museum and Art Gallery is home to a fascinating and diverse range of nationally (and internationally) important collections.
Derby's Museum and Art Gallery is home to a fascinating and diverse range of nationally and internationally important collections.
With exciting exhibits, the Museum and Art Gallery boasts significant local and international paintings and artefacts.
Visit the exquisite collection of Joseph Wright paintings; walk through the Soldier's Story exhibition to see the range of weaponry and objects, both military and personal; or pop on your adventure hat and explore historic artefacts from thousands of years ago, within the Archaeology Gallery.
The collections are regularly updated, so there will always be something new – no two visits will ever be the same!
Once you've satisfied your inner explorer, relax and unwind in The Coffee House with locally sourced cake and coffee, surrounded by a collection of historical porcelain. There is also a newly refurbished shop of unique souvenirs and art materials to browse at your own leisure.
Want a page like this?
Become a Love Derby Partner and take advantage of our 300,000 page views per year and over 30,000 followers on social media.
Join Us
Excellent and surprising
The museum is a real treat. The staff are really friendly, it has a good café. The exhibits range from prehistoric dugouts to gorgeous portraits and first class nature exhibits. Go see!
Robert Neff
More Things to do in Derby
Don't let the fun stop here. Find more fun things to do and food & drink in Derby.
See Things to do in Derby
Join the What's on in Derby mailing list
For exciting weekly what's on and Derby news.