ross ainslie and tim edey live in belper
Ross Ainslie and Tim Edey, 'Live' in Belper.
Sat 21st May 2022
7:30 PM till 10:30 PM
£17.00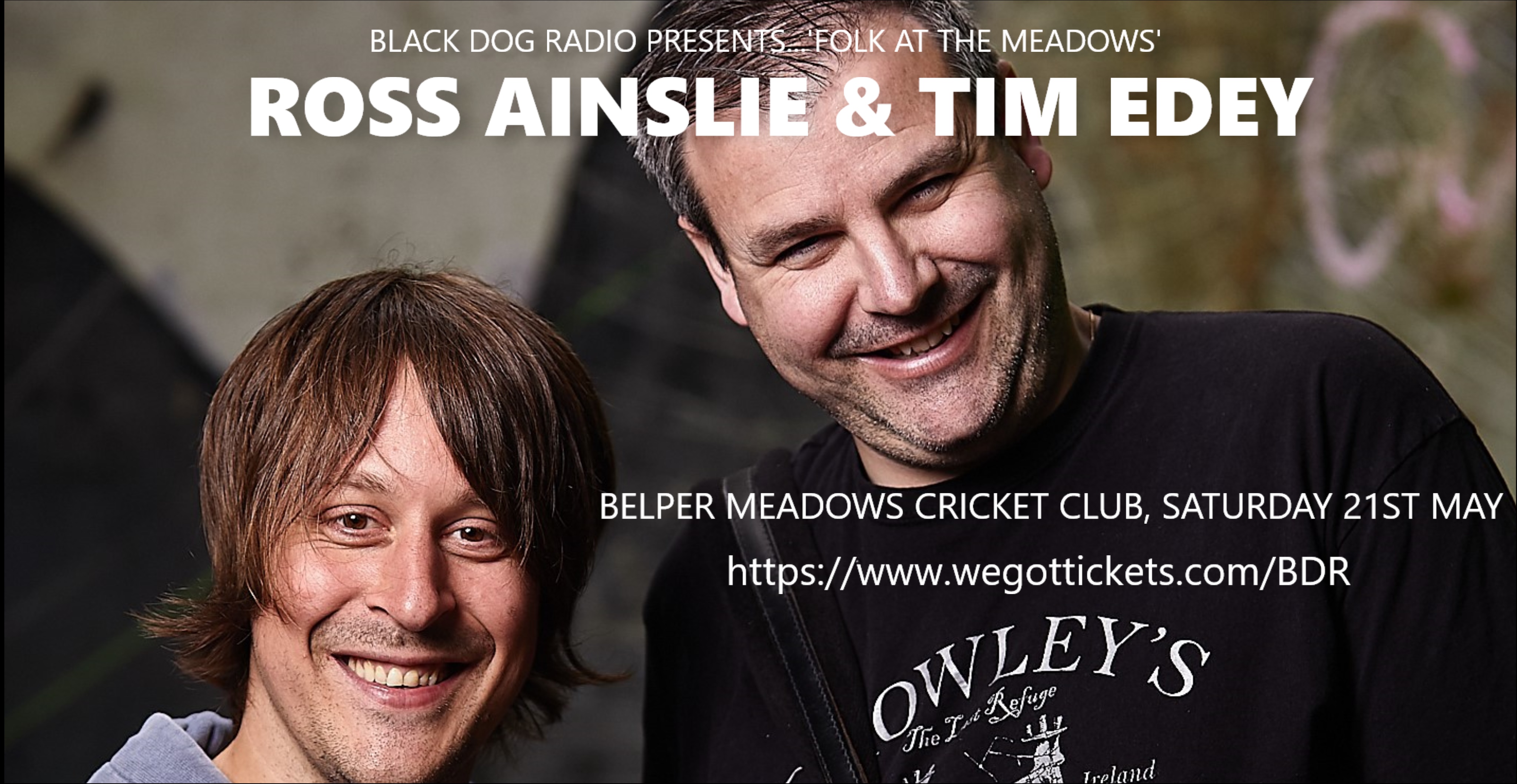 Opening times
Sat 21st May 2022
7:30 PM till 10:30 PM
Tickets & Information
£17.00
Anchor
BLACK DOG RADIO PRESENTS.......FOLK AT THE MEADOWS
Folk at the Meadows
We are delighted to be able to bring Ross Ainslie and Tim Edey back to Belper as part of our 'Folk at the Meadows' Spring Season at the Belper Meadows Cricket Club.
Two award winning musical geniuses who are old friends and two of the best musicians of their generation come together for this all too rare demonstration of their combined talents.
Tim (guitar, melodeon), is brilliant in every which way. As a guitarist he has few peers. As a box player he's a magician. As a character he's off the scale (Colin Irwin, fRoots).
Ross, one of Scotland's finest traditional musicians and composers (pipes, whistles, cittern) is an acclaimed soloist and prolific collaborator with a long list of high profile awards and nominations going back as far as 2005 including Scots Trad Music Awards Instrumentalist of the Year (2015), Composer of the Year (2015) and Album of the Year (2016).
Want a page like this?
Become a Love Derby Partner and take advantage of our 300,000 page views per year and over 30,000 followers on social media.
Join Us
Join the What's on in Derby mailing list
For exciting weekly what's on and Derby news.