festive donation from derby it business to support local community
Festive donation from Derby IT business to support local community.
IT company Neuways is teaming up with the Derby Food 4 Thought Alliance to provide the charity with a range of supplies for the local community ahead of the festive season.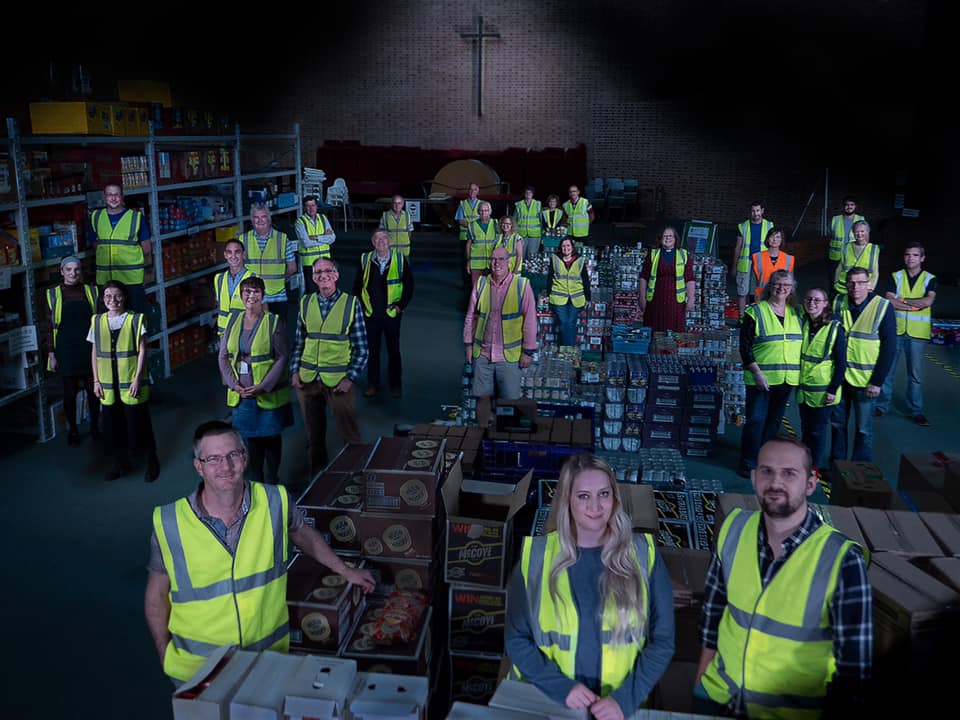 Anchor
The food bank charity, based in the heart of Derby City Centre, at the Morledge, will ensure that the donation from Neuways is dispersed throughout the community to those that need it the most over the winter months.
The contributions given by Neuways staff and directors, range from essential hygiene products to children's toys, as well as warm winter clothing and advent calendars. Derby Food 4 Thought Alliance's Coordinator, Paul Brookhouse, said: "Derby Food 4 Thought Alliance was established during the COVID-19 pandemic, bringing together food banks and other key food-based projects to offer unified support to ensure no one went hungry.
"Most importantly, this put the focus on supporting people holistically while addressing the root cause of their needs that have led to deprivation and food insecurity – no matter where they live in the city of Derby and no matter what their circumstances.
"As well as food, we recognise the need for other household items including cleaning and hygiene products, warm clothing in winter and, as we approach Christmas, toys, advent calendars – and of course chocolate!
"Without the generous and vital contributions of the general public and businesses like Neuways, it would be impossible to meet the needs of those in the city and we massively appreciate the support offered."
Derby Food 4 Thought Alliance supports people in Derby experiencing food poverty. They provide food provision and signposting, as well as education and advice to those in need, with the pandemic affecting many throughout the city of Derby.
Head of Business Support and Accounts at Neuways, Julia Carty, said: "Many of us are feeling the effects of the COVID-19 pandemic, and at Neuways we wanted to make the hardest time of the year for some, a little easier, so we have chosen to support a local charity that do so much within Derby for those who really need it.
"The work that the Derby Food 4 Thought Alliance do in supporting domestic abuse victims and children at a time when they need it the most is something we want to wholeheartedly support as much as we possibly can.
"The hard work and efforts of the Derby Food 4 Thought Alliance in putting a smile back on the face of the those in need is incredible – as well as ensuring that people have access to basic hygiene essentials and food in their hour of need.
"We are very proud of all of the staff at Neuways for digging deep and helping to deliver our donation to the Derby Food 4 Thought Alliance, which will ultimately help a lot of people.
"It is hoped this donation can help improve the current situations of people experiencing hardships across Derby."
For more information on Derby Food 4 Thought Alliance, including the work they do and how to volunteer, visit: https://www.communityactionderby.org.uk/latest/news/derby-food-4-thought-alliance.
Want a page like this?
Become a Love Derby Partner and take advantage of our 300,000 page views per year and over 30,000 followers on social media.
Join Us
Join the What's on in Derby mailing list
For exciting weekly what's on and Derby news.