the smallprint co
The Smallprint Co.
Friary Street, Derby, UK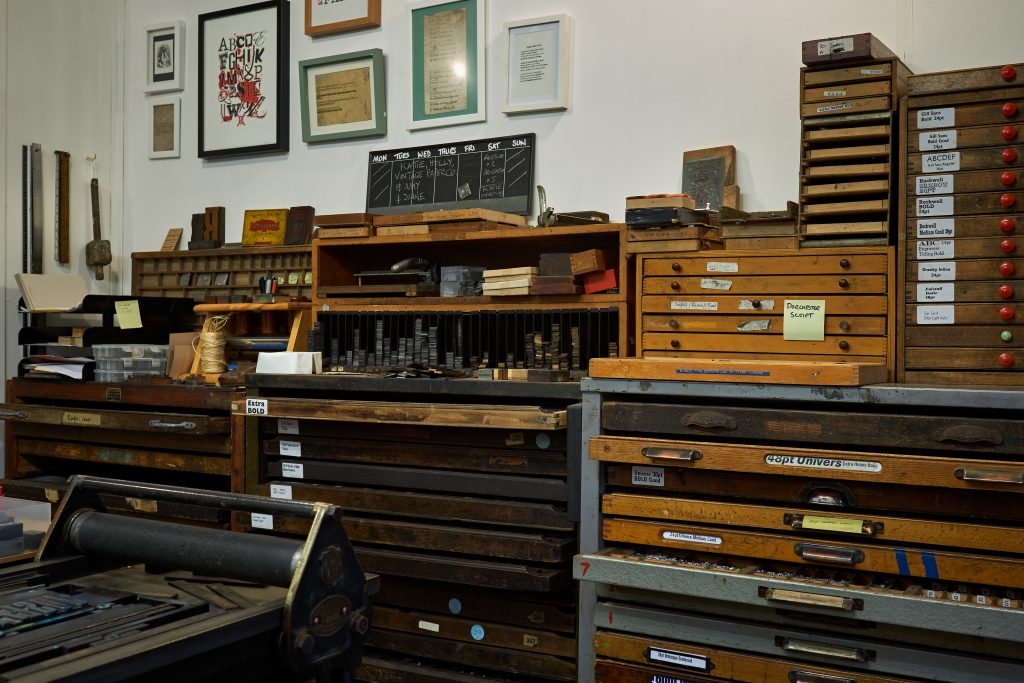 Location
Friary Street, Derby, UK
Opening times
Mon - Friday, 10-4pm and Saturday, 11-3pm
Anchor
About The Smallprint Co.
Letterpress studio with shop, gallery and workshops
Discover a fabulous studio dedicated to the 500 year old craft of letterpress in the heart of Derby. Situated next to Annie's Burger Shack on Friary Street, why not book yourself onto one of our many letterpress or bookbinding workshops (then follow it up with a tasty burger next door)! A Print a Poster workshop starts at just £25 for a 1 hour session.
We also print personal, wedding and business stationery, hold exhibitions in the gallery and offer a meeting space for small events and workshops, alongside a little shop of prints, stationery and greetings cards… Or why not hold a special party with us? Adults and children catered for.
Opening hours are subject to events, so please call ahead before making a special journey.
Want a page like this?
Become a Love Derby Partner and take advantage of our 300,000 page views per year and over 30,000 followers on social media.
Join Us
More Things to do in Derby
Don't let the fun stop here. Find more fun things to do and food & drink in Derby.
See Things to do in Derby
Join the What's on in Derby mailing list
For exciting weekly what's on and Derby news.