carrot cake
Carrot cake.
Check out Jenny's recipe to make this delicious classic cake.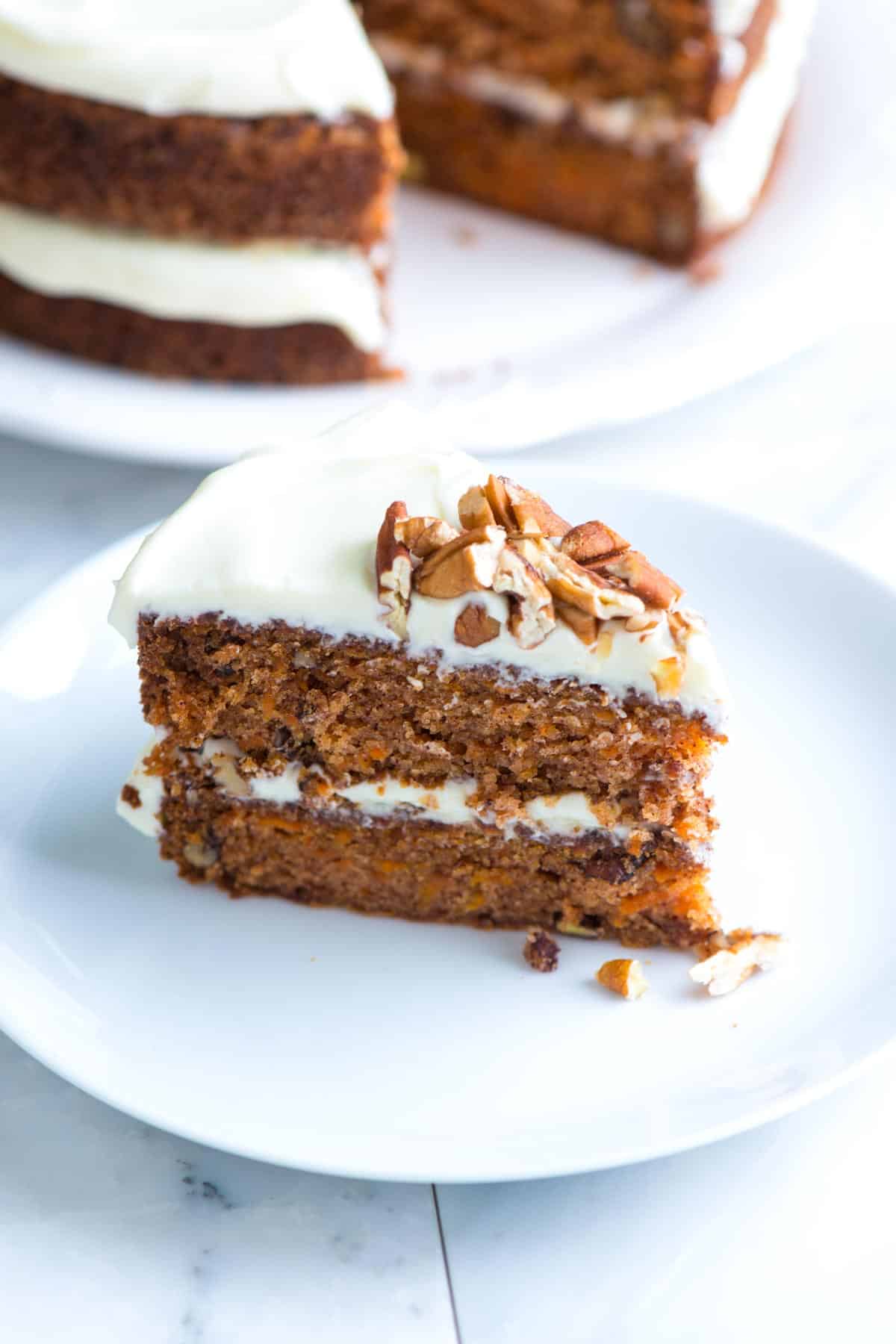 Anchor
Difficulty: 2/5
Ingredients for the cake:
450ml vegetable oil
400g plain flour
2 tsp bicarbonate of soda
5 medium eggs
550g sugar
½ tsp salt
525g finely grated carrots
150g finely chopped walnuts (extra 100g for decorations the exterior of the cake,
optional)
3 tsp ground cinnamon
Ingredients for the icing
200g cream cheese
150g caster sugar
100g butter, softened
Method
1. Pre-heat the oven to 160°C. Grease 2x20cm circular tins with soft butter and sprinkle with flour and then line with parchment paper.
2. Mix all of the ingredients for the carrot cake in a large bowl, except the carrots and walnuts, until well combined. Stir in the carrots and walnuts.
3. Spoon the mixture into the cake tin and bake for 1 hour 15 minutes, or until a skewer inserted into the middle comes out clean. Remove the cake from the oven and set aside to cool, then carefully remove the cake from the tin and set aside to cool completely on a cooling rack.
4. While the cake is cooking, get started on the icing, beat the cream cheese, caster sugar and butter together in a bowl until fluffy. Spread the icing inside the cake and all over the outside to cover it, add chopped walnuts (optional).
Want a page like this?
Become a Love Derby Partner and take advantage of our 300,000 page views per year and over 30,000 followers on social media.
Join Us
More Recipes
Don't let the fun stop here. Find more fun things to do and food & drink in Derby.
See Recipes
Join the What's on in Derby mailing list
For exciting weekly what's on and Derby news.