summer fruits loaf
Summer fruits loaf.
Check out Jenny's recipe to make this delicious fruit loaf.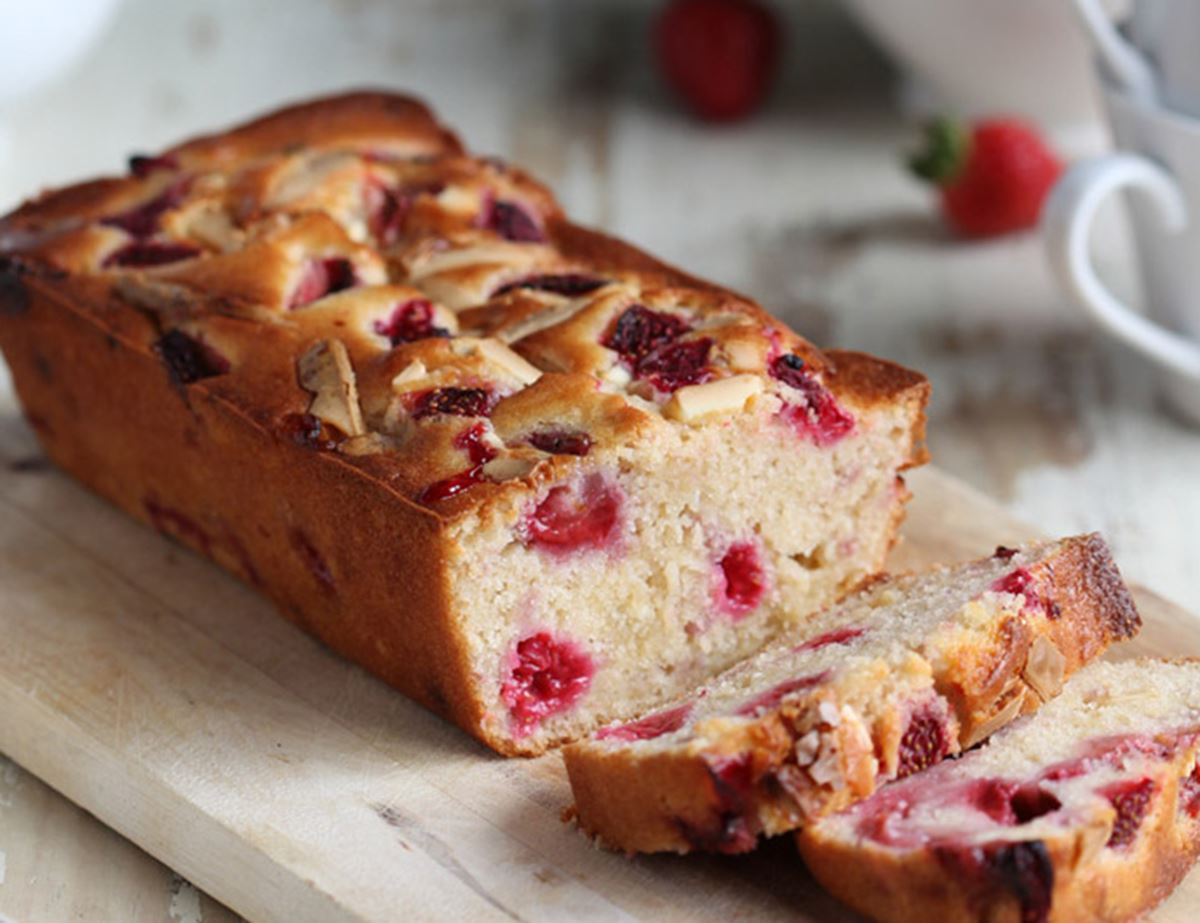 Anchor
Difficulty: 2/5
Ingredients:
3 medium eggs
3 tsp vanilla extract
140g granulated sugar
200g fruit stoned and diced (I used raspberries and blackberries)
175g soft butter, plus extra for greasing
175g golden caster sugar
250g self-raising flour
2-3 tbsp lemon
Method
1. Heat the oven to 180°C, (fan 160°C, gas mark 4), grease and line the 900g/2lb loaf tin with butter and then cut parchment paper to fill the base and sides.
2. Put the golden caster sugar, butter, eggs, flour and vanilla extract into a large bowl and beat with an electric hand mixer until its pale and creamy.
3. When the mixture is very thick spread one-third of the mix into the tin, then spread 50g of the fruit. Carefully repeat, trying not to damage the fruit. Finally add the rest of the cake mix and gently spread. Bake for one hour, until you can insert a skewer, which comes out with no mix.
4. Put the remaining 75g of fruit into a bowl with the granulated sugar, stir in 2-3 tbsp of the lemon juice. Poke the cake all over with a skewer and then spoon the icing over the cake until the cake is cool and the icing is set.
Want a page like this?
Become a Love Derby Partner and take advantage of our 300,000 page views per year and over 30,000 followers on social media.
Join Us
More Recipes
Don't let the fun stop here. Find more fun things to do and food & drink in Derby.
See Recipes
Join the What's on in Derby mailing list
For exciting weekly what's on and Derby news.